So long Farewell……Wishing You Happy Retirement, Mrs. Clara Barnes
22 years of dedicated service. A caring teacher, a wonderful Head-Teacher and a marvelous human being. With such richness and cherished memories we bid our dear Madam Clara Barnes a fond farewell and a happy retirement. A glimpse of the celebrations held at St. Anne's on 20th April '18. Madam Clara with her family and the extended family of St. Anne High School and junior college.
Pictures speak a thousand words but the memories are priceless.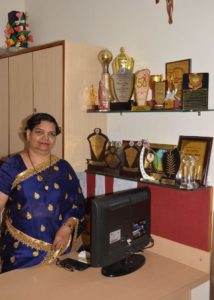 OUR RETIREE………..
---